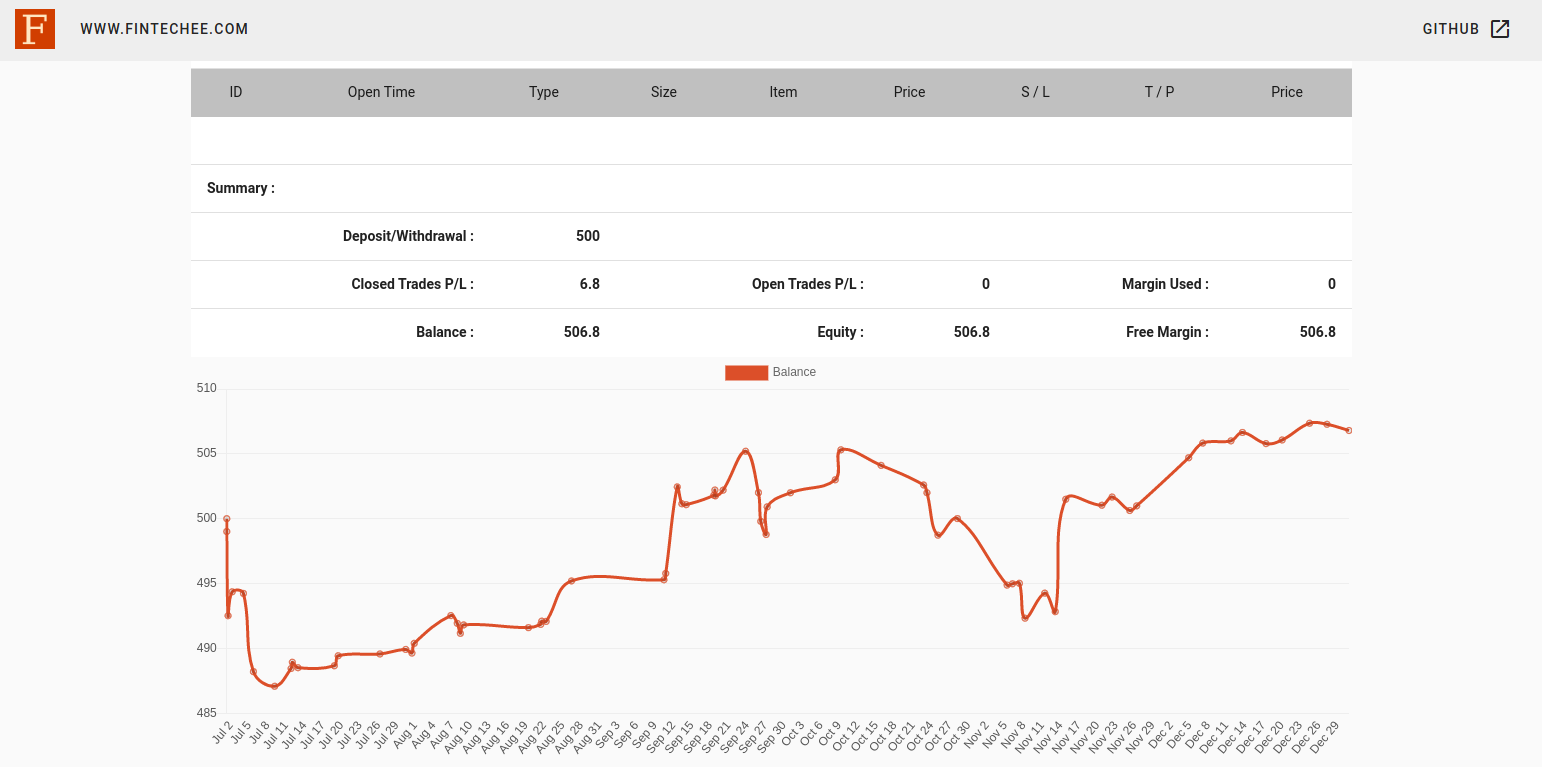 Expert Advisor Studio ~ Test neural network
Thu Feb 20 2020
2 min read
Shanghai
# Expert Advisor Studio ~ 2020/02/20 Test on the trained neural network model.
Neural Network EAs on the expert advisor studio are used by Mark Sea to analyze the market. This post is to show you testing results based on neural network.
# I trained a neural network model just now and get some good results.
I have done developing a lot of neural network EAs with good results before. But they are all based on other trading platforms. It's the first time to migrate to Fintechee. So I'm excited.
I tested the trained neural network model as well. The result is shown in the picture below.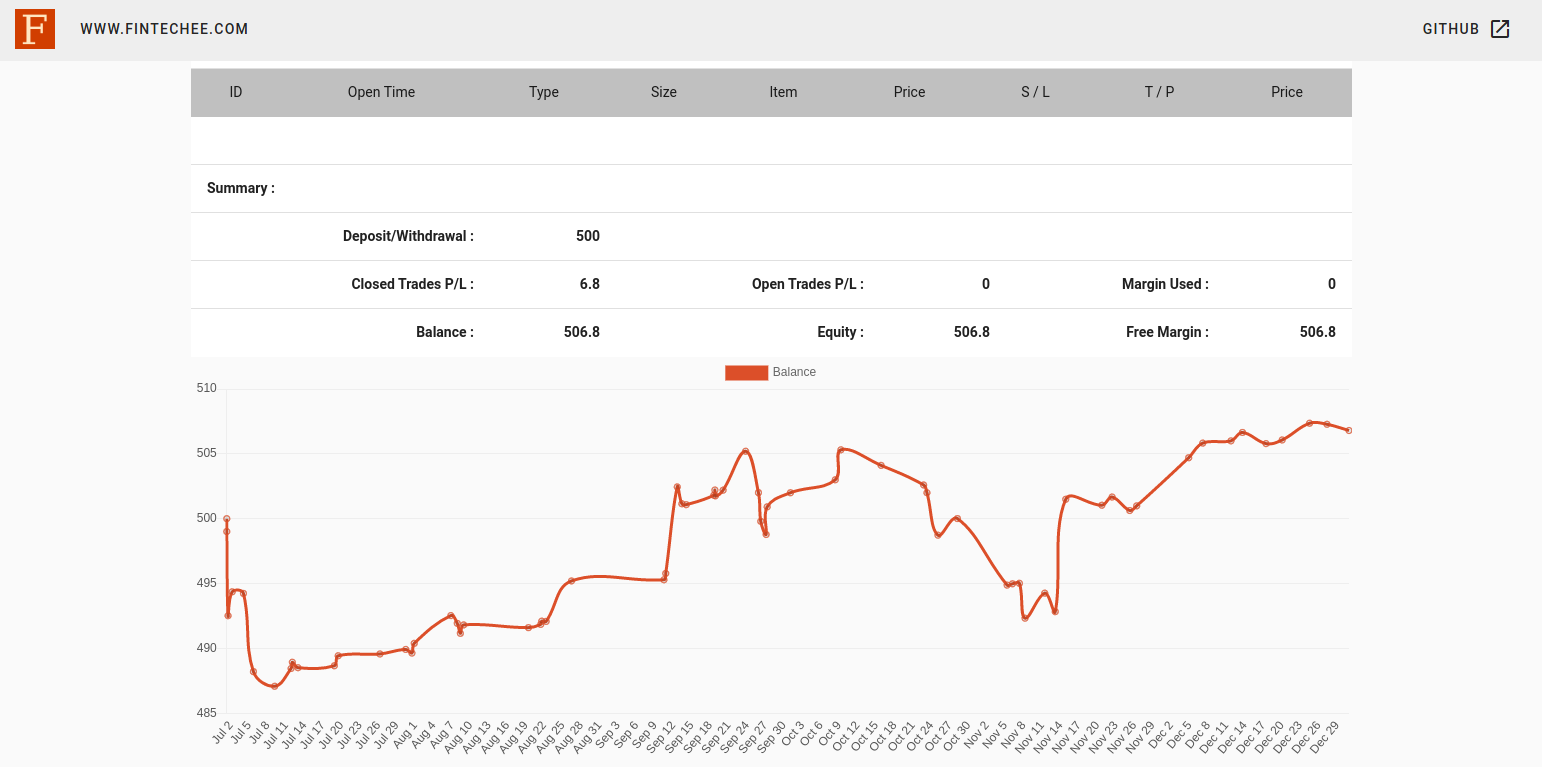 I gathered the historical data of EUR/USD from 2019/01/01 to 2019/06/30 to make the training set and trained the neural network model. After that, I tested the model by the historical data of EUR/USD from 2019/07/01 to 2019/12/31. The testing data set is not used for training. So the results are promising.
The Neural Network EA mentioned in the article(Sample EA Neural Network) is used by me, the blogger(Mark Sea) to analyze the market movements. The parameters and the indicators may be reset, but the algorithms will NOT be modified.
# The concept of Neural Network EA is difficult for a new trader.
So I recommend you to check our another article to know more details, there is a tutorial video there: Algorithms for Trading.
We started trading since Feb 17th, 2020. Please feel free to track our trading records.
Account ID: 875730
Investor Password: 1
# Fintechee is the most promising Forex trading platform. Please access Fintechee's website to know more details. Fintechee provides cryptocurrency price on their website. Here is the link: https://www.brokerless.cc, the frontend is based on Fintechee WEB Trader. AngelInvestmentNetwork.org has some cases. You can find news at PlaygroundFX and LetplayFX