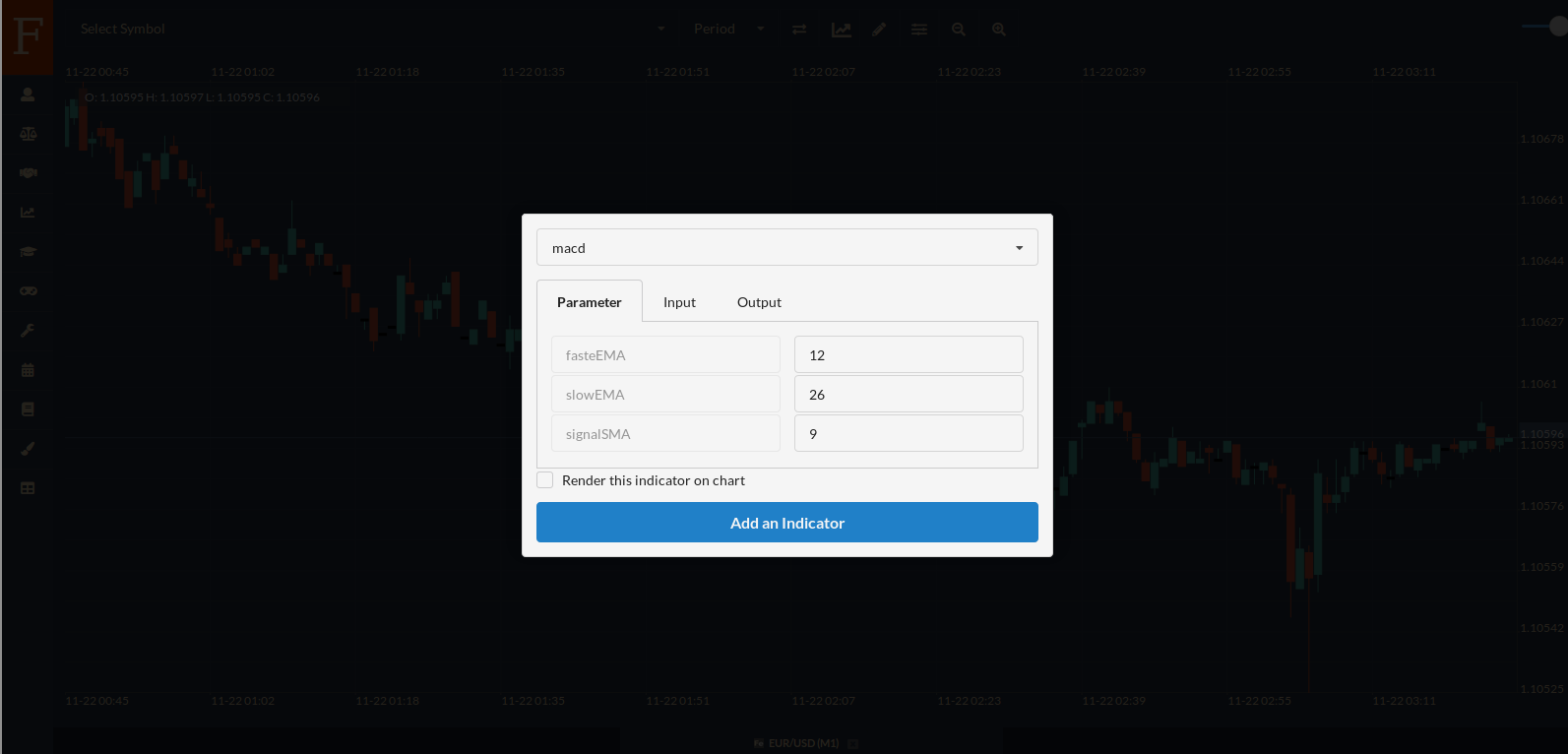 Expert Advisor Studio ~ 12 more indicators
Fri Feb 21 2020
5 min read
Shanghai
# Expert Advisor Studio ~ Added 12 more indicators to Fintechee.
Fintechee provides an open trading platform with SDK so-called expert advisor studio. Traders can code their own indicators at Fintechee.
# The source codes are open to developers as well(MIT license).
I spent two days(yesterday and today)' time developing 12 indicators. Now I have shared them at Github and Fintechee. If you open our WEB trader and refresh it, you can find them on the indicators' panel. Please feel free to use them to help you analyze the market movements.
The indicators that we shared with you are listed as below:
We started trading since Feb 17th, 2020. Please feel free to track our trading records.
Account ID: 875730
Investor Password: 1
# Fintechee is the most promising Forex trading platform. Please access Fintechee's website to know more details. Fintechee provides cryptocurrency price on their website. Here is the link: https://www.brokerless.cc, the frontend is based on Fintechee WEB Trader. AngelInvestmentNetwork.org has some cases. You can find news at PlaygroundFX and LetplayFX