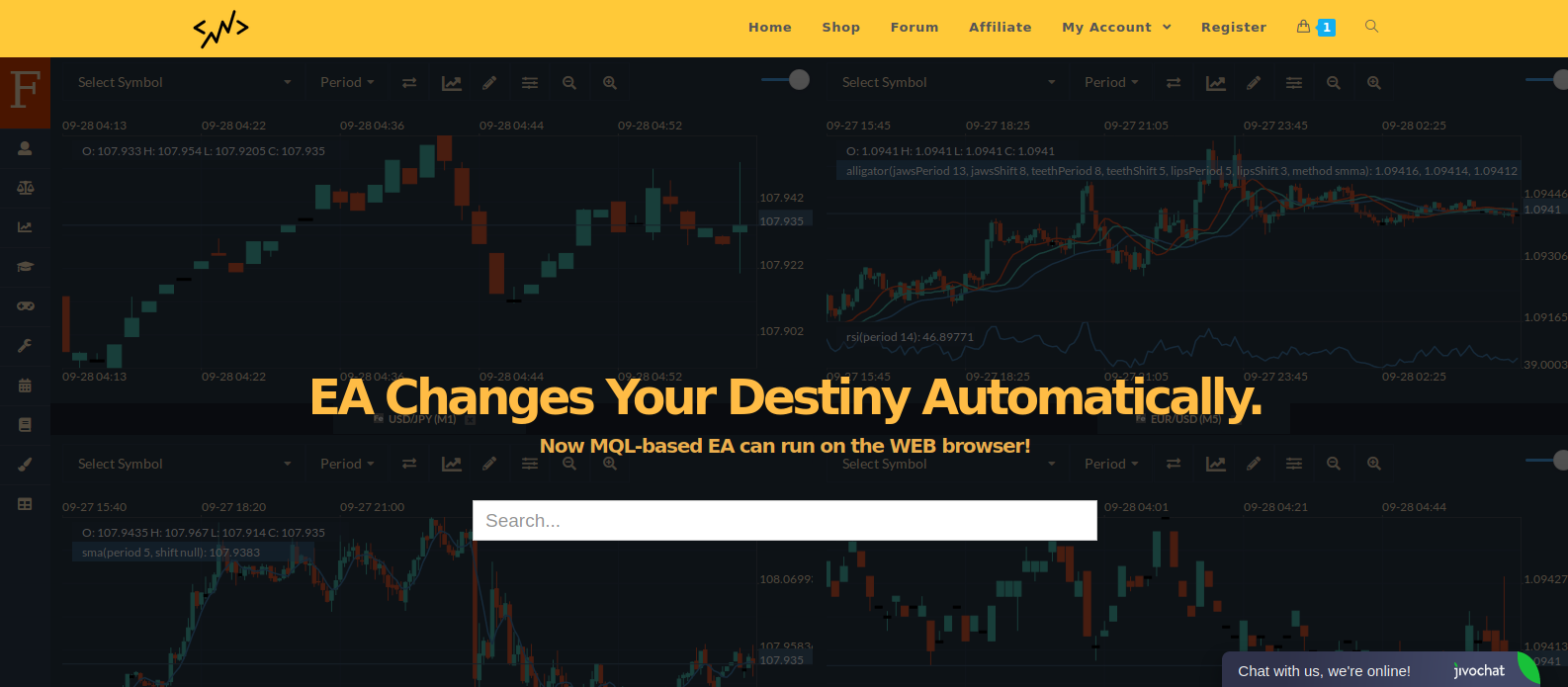 We built a new marketplace for selling EAs and indicators
Mon Jun 22 2020
1 min read
Shanghai
# We built a new marketplace for selling EAs and indicators
We built a marketplace several days ago.
You can sell your Fintechee-based EA and indicators there. If you have existing MQL4-based EAs and indicators to sell, you can be a vendor as well.
The website has shop space for vendors and forum for traders to discuss the trading experience.
We have affiliate programs to share our profit with marketers.
You can open a shop and become our vendors, or you can promote the EAs and indicators on the website as well. It's up to you.
If you have no EAs or indicators, you can sell paid content, such as Forex-related videos, market analysis posts.
By the way, we will use neural networks, genetic algorithms on our trading. Please feel free to track our trading records.
Account ID: 875730
Investor Password: 1
# Fintechee is the most promising Forex trading platform. Please access Fintechee's website to know more details. Fintechee provides cryptocurrency price on their website. Here is the link: https://www.brokerless.cc, the frontend is based on Fintechee WEB Trader. AngelInvestmentNetwork.org has some cases. You can find news at PlaygroundFX and LetplayFX