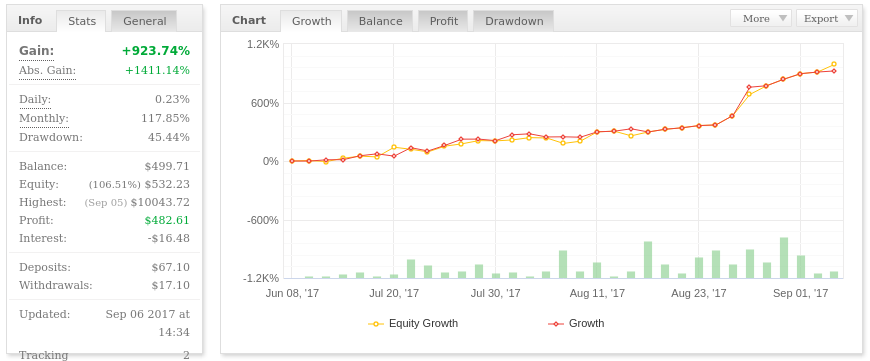 My old trading records in 2017.
Tue Mar 03 2020
2 min read
Shanghai
# My old trading records in 2017.
This expert advisor tutorial is to share with you the performance in 2017 of the expert advisors made by our old algorithms.
# Trading records
The screenshot below is the backtesting results by the historical data from 2000 to 2016, yes, 17 years.
The screenshot below is the performance on the real account in 2017.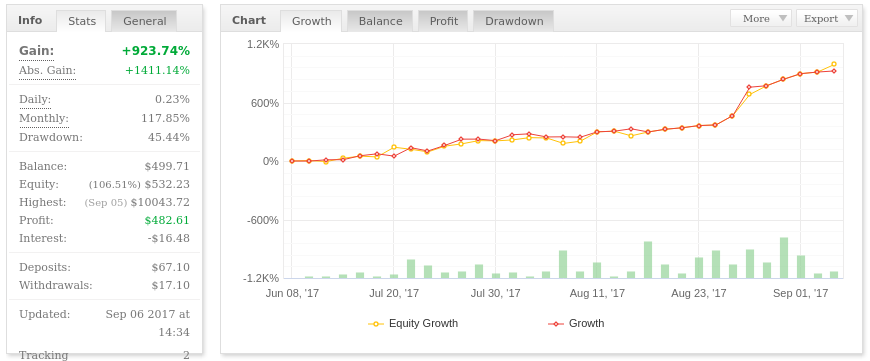 You can check the tracking records that we shared at myfxbook( https://www.myfxbook.com/portfolio/channelsea/2229837 ) You can send me a message there to verify whether it's me 😃
Maybe you will ask why I stopped continuing to use this expert advisor even if I had confirmed that it has super performance. Because I found the tool via that I used to trade has some bugs, these bugs are data-sensitive. They affect the performance seriously. So I started focusing on developing a new trading platform, a WEB trader on my own.
# You may say, it can be run automatically, why not leave it running.
That's because, during the period of developing, I couldn't check charts and the trading results often, I couldn't verify whether the signals are supposed to open the correct trade positions. A good management to control risk should be done manually! Monitoring a ton of information simultaneously could have exhausted me.
Now, anyway, I restarted trading again and I'm using a new neural network expert advisor to help me analyze the market movements. Please feel free to track our trading records.
Account ID: 875730
Investor Password: 1
# Fintechee is the most promising Forex trading platform. Please access Fintechee's website to know more details. Fintechee provides cryptocurrency price on their website. Here is the link: https://www.brokerless.cc, the frontend is based on Fintechee WEB Trader. AngelInvestmentNetwork.org has some cases. You can find news at PlaygroundFX and LetplayFX