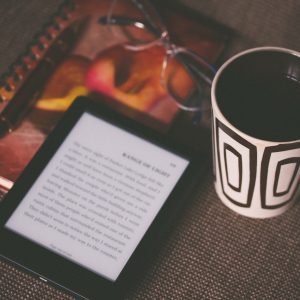 FIX API ~ Advantages of Fintechee
Mon Jun 22 2020
4 min read
Shanghai
# FIX API ~ The advantages to use Fintechee
We have at least 5 advantages to move to Fintechee. FIX API connectivity, compatible with MQL, Algo trading, multi-accounts, WEB-based expert advisor studio.
Even if we have explained our business model and how our services work on our website, there are still a lot of users that asked me what the advantages we offer. They asked why they need to move from the old platform to a new platform, what the motivation is to make them do such a decision.
Yes, moving from an old platform is a big decision, we need to learn it from scratch, research whether the new platform fits, and how to retain the old business. We need to choose new liquidity providers, new brokerages.
But, it's worth doing!
We have advantages to move to Fintechee. FIX API connectivity, compatible with MQL, Algo trading, multi-accounts, WEB-based.
FIX API connectivity
Our WEB package has built-in FIX API connectivity to make your orders executed much faster. FIX API is not that easy to learn, it's not RESTful API that is readable, parsing FIX messages is required. The market price for FIX API connectivity is not that cheap, you need to install an FIX bridge and almost no such stuff provided to individual traders.
But We need this kind of stuff to reduce the spreads and markups. Fortunately, Fintechee provides an All-in-One server package. Most importantly, if you are an individual trader, it's for free!
Compatible with MQL
MT4 has stopped updating. How can we deal with our existing MQL4-based programs? Throw them away to the bin? Then how to make our old cost returned? Migrate them to MT5? Then we need to prepare for new development and need to spend a lot of time and money doing that. If we can't afford developers' salaries, we need to learn by ourselves. MQL5 is a good programming language, but it's object-oriented which is not that easy to learn. How can we do?
A better choice is NO CHANGE. Then we can keep our old programs and save time to learn new stuff.
Fintechee now provides a great plugin to make MQL4-based programs runnable on the WEB browser and will NEVER stop updating. That means the MQL4-based programs can have a playground to run.
Algo trading
We can't monitor the market movements for 24x7 hours. We are human being, we need to have a rest, travel, eat, see movies, have meetings, read newspapers... How can we monitor the market movements when we are doing other things?
Fintechee provides SDK to make Algo Trading possible. Then we can have spare time to do other things, the expert advisors(EA) can do the monitoring tasks for us. We can use the backtesting feature to verify whether the trading strategies work or not. Additionally, we have Genetic Algorithms to help us optimize our trading strategies.
Multi-accounts
I think most traders have experienced trading in several brokers. We must have signed up accounts in different brokers to compare the spreads and markups. But switching from one account to another account is really boring. Especially, we can't compare the price differences in real-time.
Fintechee allows users to sign in to multiple accounts simultaneously. You can send orders to the most appropriate broker according to the price differences and make a better order router.
WEB-based
Fintechee is entirely WEB-based. You needn't download and install anything, though we have a desktop version as well.
You can use Fintechee and check charts on the mobile browser. You can run expert advisors and custom indicators on the mobile browser as well. That means you can bring your EAs with you anywhere, then you will NEVER miss any great trend occurring in the markets.
You can't find these features above on other platforms. So, what are you waiting for? Let's get started for now!
By the way, we will use neural networks, genetic algorithms on our trading. Please feel free to track our trading records.
Account ID: 875730
Investor Password: 1
# Fintechee is the most promising Forex trading platform. Please access Fintechee's website to know more details. Fintechee provides cryptocurrency price on their website. Here is the link: https://www.brokerless.cc, the frontend is based on Fintechee WEB Trader. AngelInvestmentNetwork.org has some cases. You can find news at PlaygroundFX and LetplayFX